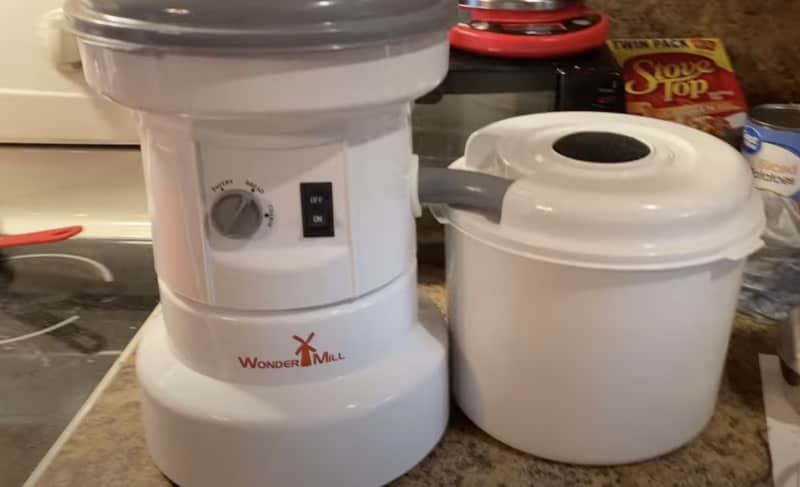 Fine Grinds
I've had a manual grain grinder for years and it's worked fine, I've had no issues.
But who wouldn't want an electric grain mill? It's faster, more powerful and…it's faster!
Years of dreaming finally became reality after weeks of research, I finally made the plunge and purchased the Wondermill Electric Grain Mill.
I store soft white wheat berries and hard red wheat berries. Both types of wheat berries can produce different types of bread.
1 cup of wheat berries produces 2 cups of flour. Freshly ground flour is not the same as store-bought flour. Store-bought flour has a lot of additives and preservatives in it to keep it from going bad.
Fresh ground flour will go rancid in just a day or so, so you need to use it as soon as it's ground.
Specs, Per Wondermill:
Stainless steel milling heads
BPA Free
1250watt
…
Read more