There's good reason why we precede our three-week Hybrid EMT course with the word "Intensive."
And that's because our 21-Day "Intensive" Hybrid EMT course enables students to satisfy eligibility requirements for the National Registry of Emergency Medical Technicians (NREMT) and North Carolina State EMT examinations in an expeditious manner. Our course includes 10 days of virtual, instructor-led training, followed by 11 days of hands-on, practical skills training.
Today in this post, we're highlighting a couple of students who completed our EMT training and received their certifications. As you'll see, neither of them rested on their laurels, instead immediately following their training with additional education. First up is Colleen Kenedy.
Meet Colleen Kenedy
The first student we're highlighting is Colleen Kenedy, who completed our Hybrid EMT training course in December of 2021. She signed up for the program in order to gain hands-on medical experience in a short amount of time. The objective was to help her when she was accepted to Physician Assistant (PA) school. And Colleen did just that.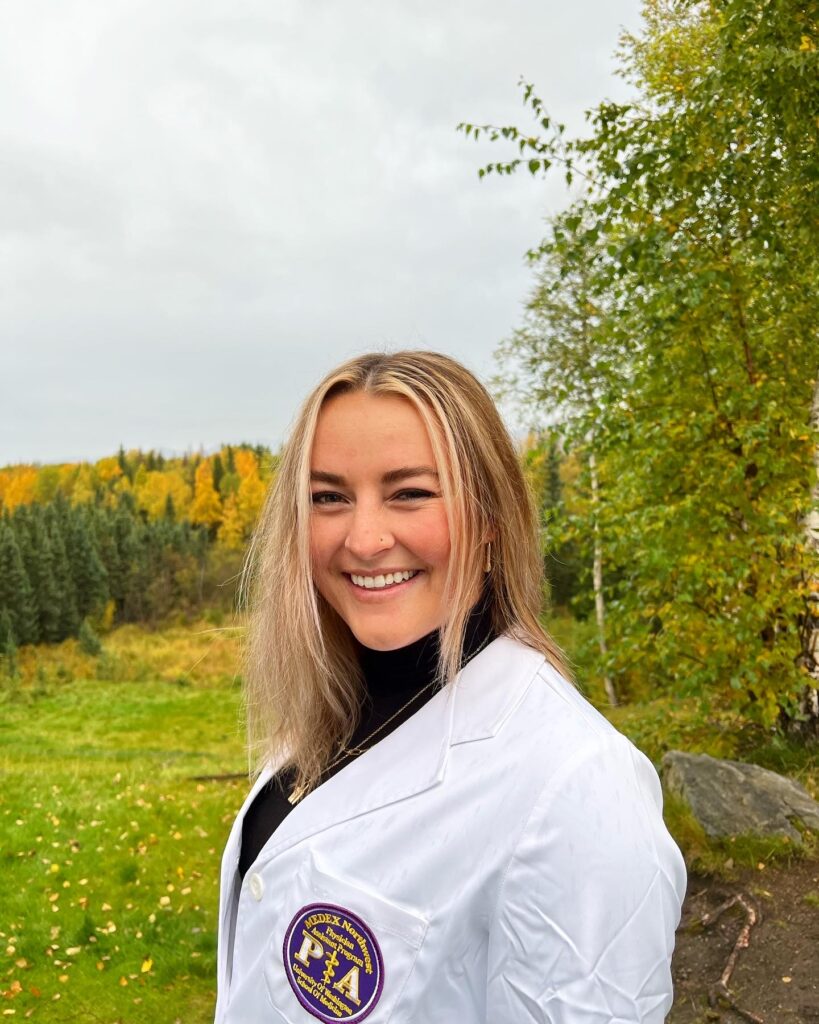 Shortly after completing her EMT course and passing her NREMT exam, Colleen was accepted for admissions to the PA Program at the University of Washington's MEDEX Northwest campus in Anchorage, Alaska, where she is now completing her didactic year. She received her white coat (pictured above) in September 2022. 
When we asked her, Colleen said she was able to directly apply the knowledge and skills she gained in her EMT course to her current work as a PA student, crediting the NCOAE staff for the confidence and the drive and determination to learn in a fast-paced environment — attributes she insists are crucial in PA school.
Meet Justin Hinckley
Around the time Colleen was slipping on her white coat this September, Justin Hinckley was completing our Advanced EMT course having already graduated from our Hybrid EMT training earlier this year.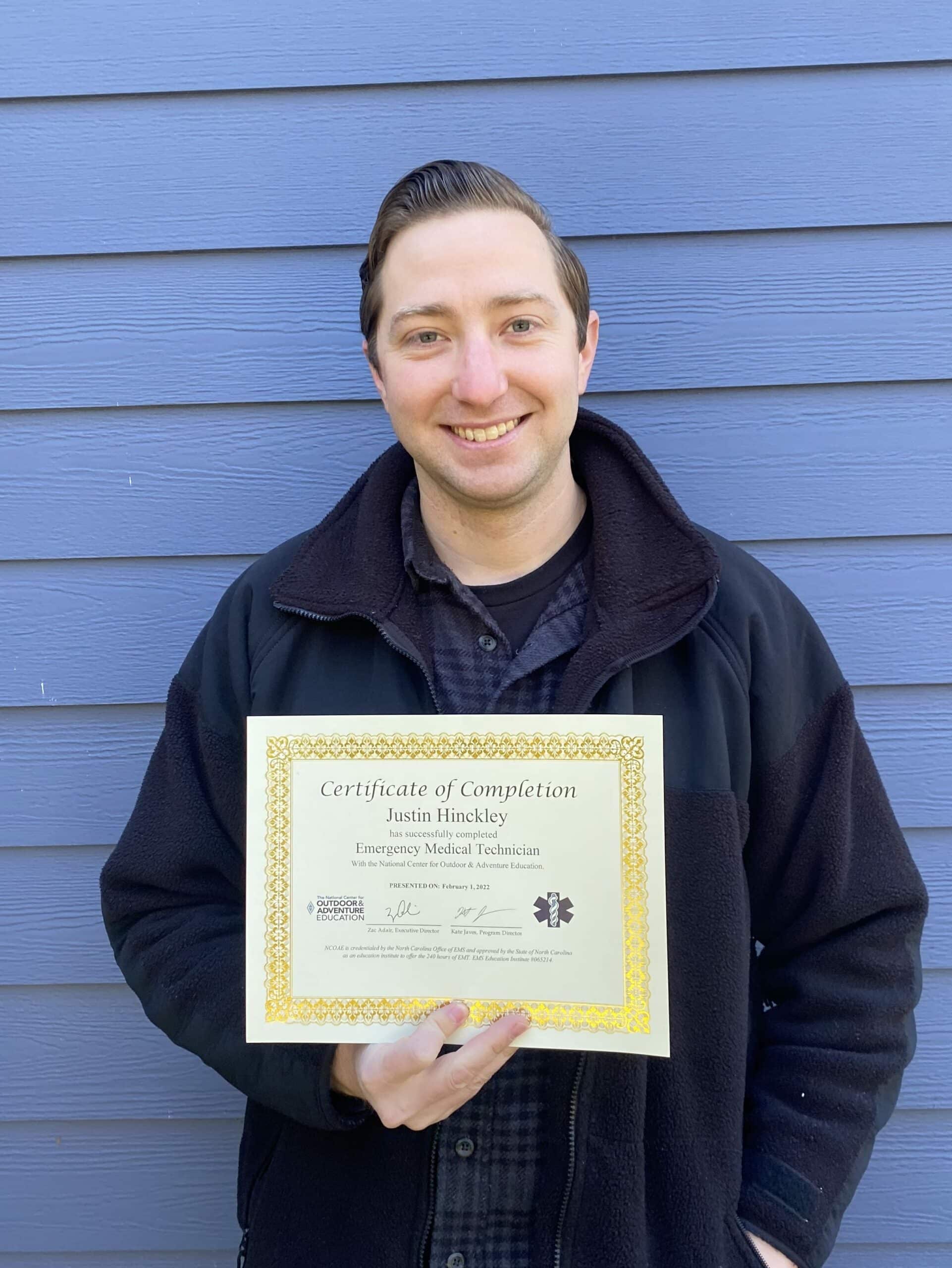 Justin said it was the unique format of our Hybrid EMT training that drew him to NCOAE, adding his plan was to get into the field of EMS as fast as possible. He says he wouldn't be working in his current job had he not been certified quickly. Within six weeks of completing his NCOAE course and passing his North Carolina State EMT exam, Justin was able to apply with a Wilmington, N.C., area EMS agency.
The way Justin figures it, he'd probably still be taking his first EMT course had he signed up for it at his local college. Instead, Justin began working in an Advanced Life Support (ALS) system right away — even before completing his Advanced EMT course.
In September of 2022, Justin returned to our Wilmington campus to join our last-ever Advanced EMT course, passing his North Carolina State Advanced EMT exam within just two weeks of the completion of his course.
We here at NCOAE are proud of these two graduates, as well as all the other students who have successfully completed our intensive EMT training and gone on to become trained medical technicians certified to provide basic emergency services all across the United States.
For information on upcoming EMT course dates, please visit our Emergency Medicine Education page or call us at (910) 399-8090.
About the Author: