Just obtaining an Emergency Medical Technician (EMT) license opens a world of career possibilities both inside and out of the medical field. Sure, you have to put in the effort, but the opportunities are as diverse as our EMT students here at The National Center for Outdoor & Adventure Education (NCOAE).
Fact is, we receive applications from students from all walks and stages of life, who successfully complete our EMT training program and go on to use that EMT training for a variety of opportunities. Some become full- or part-time EMTs, others use this outstanding training and education as a steppingstone for medical or nursing school. And then there are the outdoor enthusiasts who use this EMT training to become Ski Patrollers or members of Search and Rescue crews, or to add an additional layer of medical expertise when guiding groups on mountaineering and backcountry expeditions.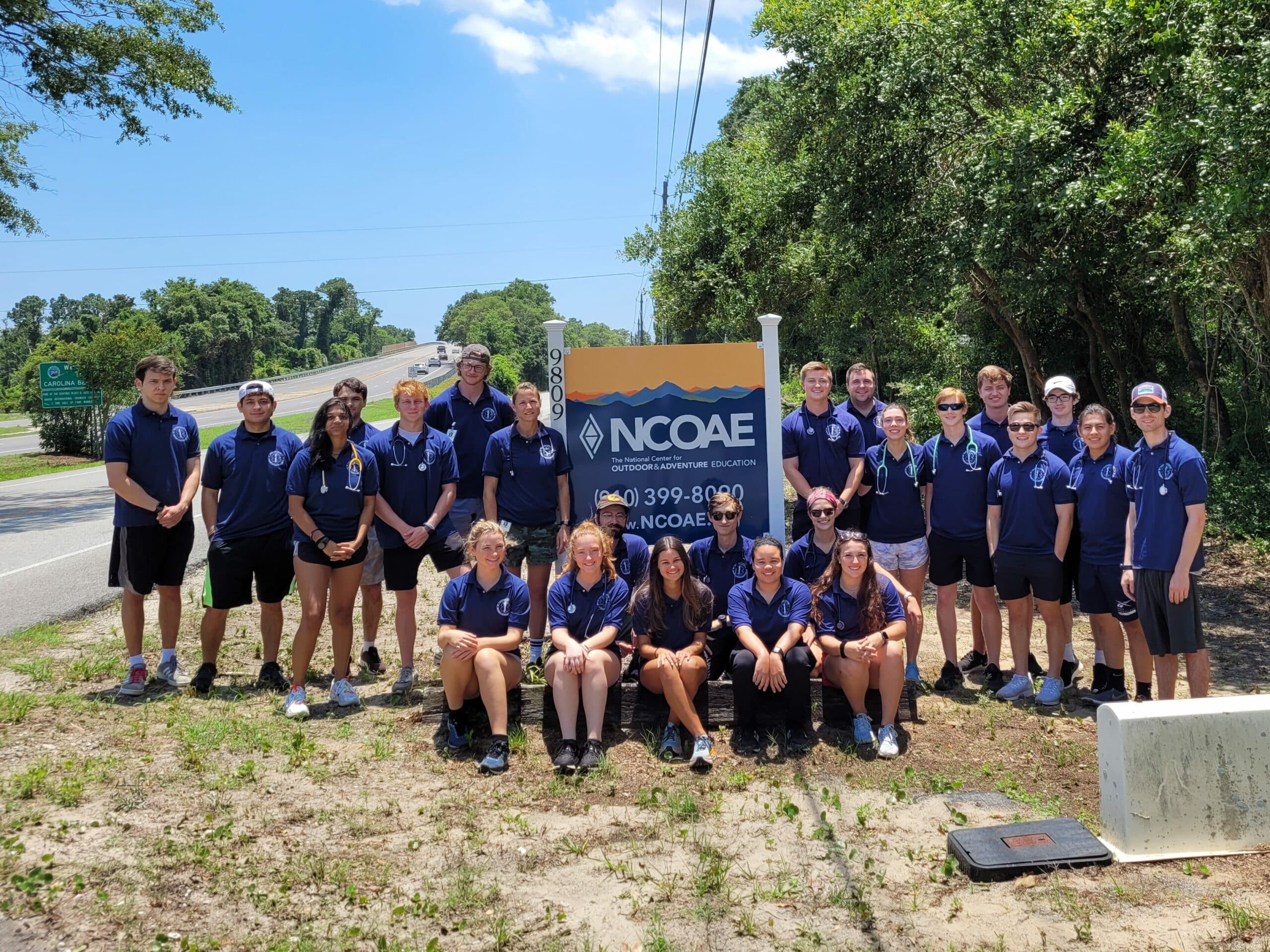 Maybe you've been an EMT for a while and are looking for a change, Or maybe you're thinking about obtaining your EMT certification and then consider your options. While the most popular career trajectory for EMTs is to become a Paramedic, there are a number of jobs that you can obtain with just an EMT certification, keeping mind that some may require additional training. 
Here are eight such opportunities:
Firefighter EMT: As a firefighter EMT, your job extends beyond the responsibilities as an emergency medical technician (EMT). While the positions are similar to some extent, as a firefighter EMT you not only handle medical emergencies but also fight fires. To become a firefighter EMT, you must attend and complete a fire academy as well as obtain your EMT credentials. 
Event EMT: Maybe you don't want to work as an EMT full time and just want to dedicate your extra free time to helping others. Working as an EMT with a private company at events such as concerts, sporting events, races, rallies, etc., can be a great gig — or even a side hustle — with emergency scenarios being handled on site most of the time. 
Emergency Room Technician: Emergency Room Technicians are often licensed EMTs who work in hospital emergency rooms (ER) versus riding in ambulance and responding to calls. Every day is going to be different as an ER Tech. You're going to be performing a multitude of duties assisting doctors and nurses with emergency treatment of patients upon their arrival to the ER. This could include assessing injuries, monitoring vitals, transporting patients, dressing wounds, administering IVs, and more. To become an ER Technician, you need your EMT credential, Basic Cardiac Life Support (BCLS) certification, CPR certification, and other credentials based on the location in which you work.
Forensic Science "Crime Scene" Technician: In many parts of the United States, you can use your EMT certification to become a Forensic Science Technician. Many of the responsibilities performed by these techs are similar to those EMTs perform on a daily basis from evaluating patients, scenes, and assessing injuries to data and evidence collection. You may need some additional education or a few years of experience as an EMT under your belt for this one but having your EMT credentials is a fantastic way to get your foot in the door.
Emergency Dispatcher: Emergency dispatchers play a key role in the emergency response system. Maybe you don't want to be all up in the action that is required as an EMT. Obtaining your EMT certification first gives you a unique perspective of how that information is received on the other end. Transitioning from being an EMT to an Emergency Dispatcher is relatively easy, although, again, you may need to take additional training specifically for Emergency Dispatchers if required by your state.
Ski Patrol: If you love to ski, this one might be perfect for you! More often than not, ski patrol organizations require their patrollers to have EMT credentials and CPR certification. You will likely need to also complete an Outdoor Emergency Care (OEC) course. However, if you already have an EMT credential, you may be able to take a modified or "bridged" version in lieu of a full OEC course. 
Search and Rescue (SAR): There are many different areas of SAR, including but not limited to Wilderness, Mountain, Swift-Water, Diver, and Urban. One thing they all require is some level of knowledge and experience of wilderness and medical skills. While an EMT credential is not necessarily required to work in search and rescue, rescue organizations often prefer those with current or former EMT experience. EMT experience can also be extremely helpful when an emergency strikes. We also suggest that you first volunteer with a SAR team before trying to find a job in that specialty. 
Outdoor Education, Wilderness Guiding, and Adventure Programming: While an EMT credential isn't required for entry level jobs in outdoor and adventure-based programming, having EMT training and certification will likely impress future employers and therefore work to your benefit. Almost all field-based roles in this sector require wilderness medicine and first aid training and certification, with a Wilderness First Responder (WFR) certification being the most commonly required credential. Adding a Wilderness EMT certification or a standard EMT credential to your bag of tricks makes you quite valuable to employers and more resourceful to your backcountry students and clients.
As you can see, there are many ways to enhance your career with an EMT certificate in hand. If EMT training of interest to you, just give us a call at (910) 399-8090. We'll happily answer all your questions.
About the Author: