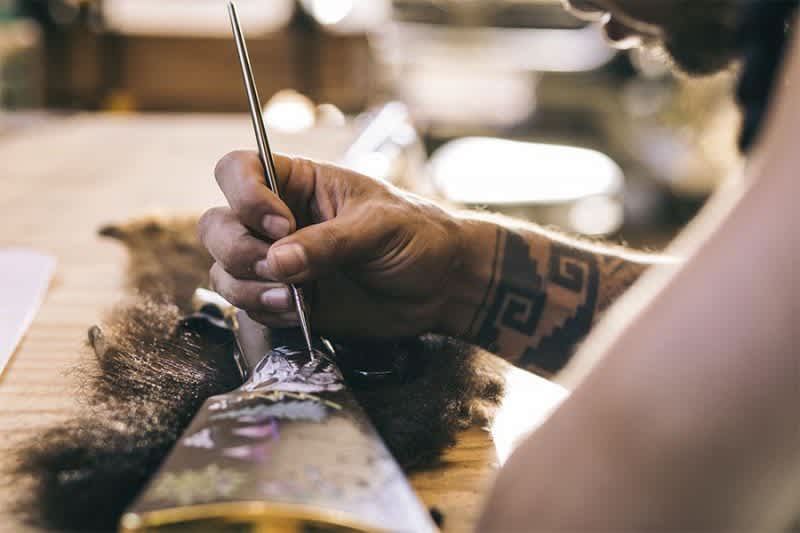 Henry's Guns For Great Causes Collaborates with Hunters of Color
Henry Repeating Arms has a long philanthropic history via its Guns For Great Causes organization.  This Native American Heritage Day, Henry is helping auction off a hand-painted .45-70 done by artist Joshua Hood-Marvin, a Native American program manager of Hunters Of Color.  The rifle features a mountain/bear hunting motif on one side and a desert/bison hunting motif on the other.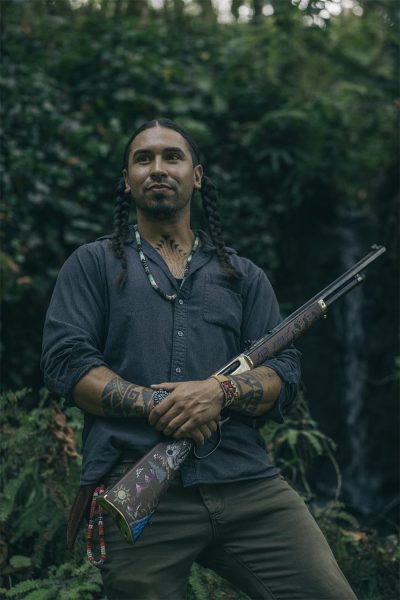 Per Henry Repeating Arms:
In celebration of Native American Heritage Day, Henry Repeating Arms is proud to announce this special Guns For Great Causes auction for a one-of-a-kind Brass Lever Action .45-70 handpainted by Joshua Hood-Marvin. All proceeds from this auction will be donated to Hunters of Color, a nonprofit organization pursuing a more equitable and inclusive community for hunters.

Joshua is an artist, hunter, and bow maker of the Klamath-Modoc and Pascua Yaqui tribes. He's also the indigenous programs and outreach manager for Hunters of Color.

This fully functional work of art features paintings on both the left and right sides of the rifle, with designs predominantly inspired by wildlife, the balance between man and nature, and other symbolism from the artist's own culture.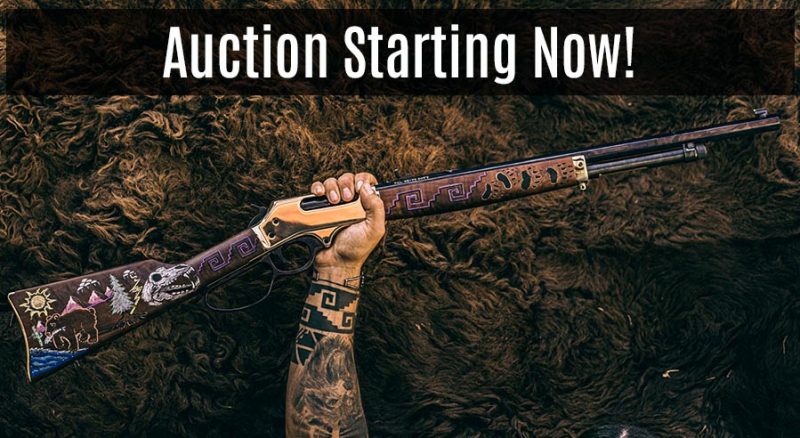 While many Native American tribes now have better recognized tribal hunting rights, hunting and fishing access continue to be extremely difficult, especially for tribes who did not receive federal recognition, or had their recognition terminated.  Hats off to Henry for helping better hunting access, conservation, mentorship and education.