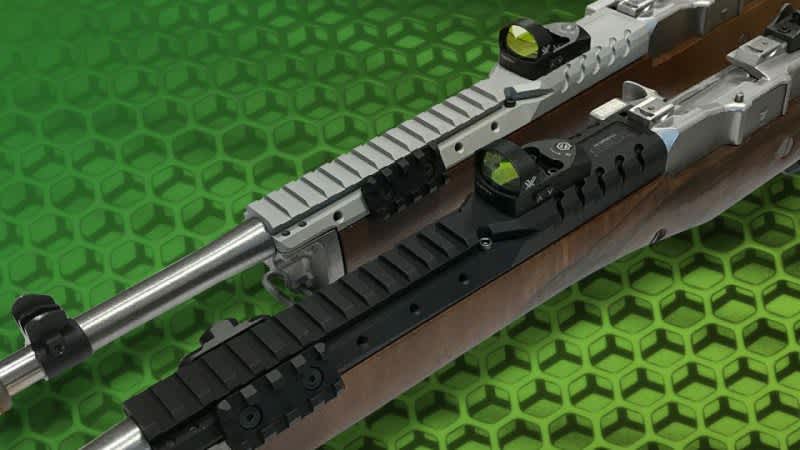 If you've been looking to update your Ruger Mini Thirty or Mini-14 rifle then now is the time to do it. Samson Manufacturing – well known for their various Ruger rifle accessories has just introduced their latest generation of the Hannibal rail which is now compatible with both the newer and older generations of the Ruger Mini-14 rifle. This new rail should be able to mount some of the industry's most popular red dot optics so why not give it a try and update your old iron-sighted rifle with modern optics?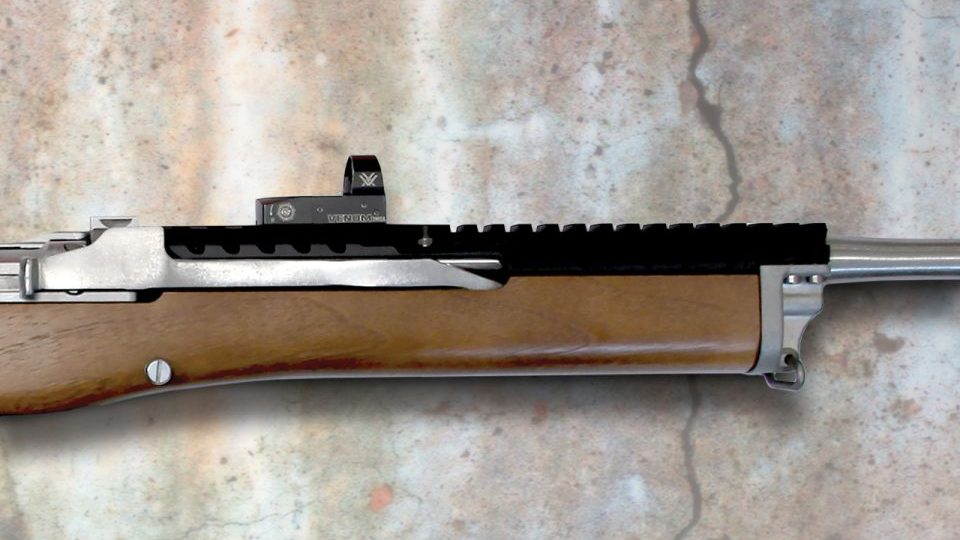 New Hannibal Rail for Ruger Rifles from Samson Manufacturing
The next generation Hannibal Rail will be available in your choice of either matte black or natural gray finishes and will be compatible with both the pre-2007 and post 2008 Ruger Mini-14 rifles. Ruger has a serial number lookup tool on their website so you can determine which generation your rifle is so you can purchase the correct rail. Each rail will be sold for $144.99 regardless of the finish color. I think I'd personally run either a Trijicon SRO or perhaps even a C-MORE sight as those have been one of the most reliable red dot optics in my experience. What would you mount on your Mini-14 or Mini Thirty?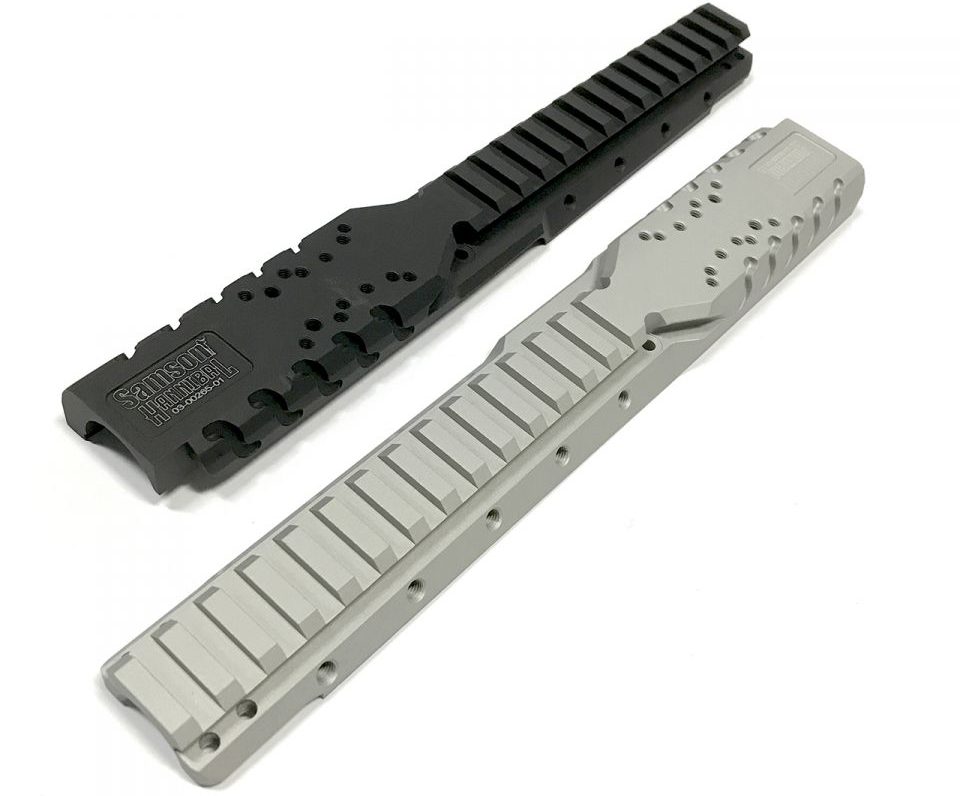 You asked for more Hannibal Rail optics options and we responded! The next generation Hannibal Rail includes hardware and mounting pins for the following optic footprints: Trijicon RMR®, Leupold DeltaPoint® Pro, Vortex VENOM®, and C-MORE.

Ruger® Mini-14® or Mini Thirty® owners can directly mount a micro red dot forward of the action, without the need for a Picatinny rail clamp adapter. The integrated Picatinny rail on the Hannibal Rail topside is perfect for mounting any accessory while providing a more tactical look. The included 2″ Picatinny rail and QD swivel mount can be attached to the side of the Hannibal Rail for additional accessory mounting options.
Choose 2008 and Later Model if your Mini-14® or Mini Thirty® rifle has a factory flange barrel and a series number beginning with 580 and higher.

Choose 2007 and Earlier Model if your Mini-14® rifle has a factory straight pencil barrel and a series number beginning with 180 and higher, but not including 580 and higher. (Not compatible with the Mini-Thirty®)